Vild Nord Collagen
Start your beauty journey today
SEE ALL
Fascinated by nature
Dive into the best from the North
We have created a world of the finest, pure collagen powder extracted from the skin of wild-caught cod, that has lived freely in the crystal clear waters of the North Atlantic. Our unique range combines the best raw materials from the Nordic nature with effective vitamins and minerals. We let the Nordic nature spoil you with all the wonders it has to offer.
Your opinion means everything
What our customers tell us
"After starting with collagen powder, I can clearly see and feel a difference in my skin. The fine lines on the forehead and around the eyes are significantly smaller. The structure of my skin has become softer both on the face and on the body."
"I have been using Vild Nord products for more than 2 years. It helped me revitalize my hair and nails. My manicure specialist said she had never seen stronger nails than mine."
"VILD NORD has had a tremendous impact on my skin, especially on the lines on my forehead. I'm so glad I took a before-and-after picture because I can really see the difference here."
p>"A beautiful skin is the most obvious result I've obtained from marine collagen from Vild Nord, but the most important thing is that my body feels satisfied. I've tried several varieties and can recommend them all."
"I'm still a big fan of the products I've been using for several years now, AND I can genuinely see a difference. No, it's not 100% taste-neutral, but I mix it in orange juice, smoothies, or my overnight oats, and I can't taste it at all. I'm also a big fan of the company behind it, which is super quick with shipping and has great communication when I've talked to them. I can only recommend Vild Nord!"
Vild Nord produces amazing products that work. So nice that they are made from healthy and natural Nordic ingredients.
Also big thanks to Cecilie from customer service, who has been super nice to take the time to answer my questions in detail.
"Vild Nord produces fantastic products that work. It's so nice that they are made from healthy and natural Nordic ingredients. Also, a big shout-out to Cecilie from customer service, who has been super sweet in taking the time to provide detailed answers to my questions."

Clinically tested collagen
34% increased skin moisture
Dermatological documentation based on an eight-week clinical dermatological application test with measurement of skin hydration after collagen intake, showed an increases the skin's natural moisture level by up to 38% after 8 weeks.
Read more
Subheading
Experts about Vild Nord
"Vild Nord's collagen is an integral part of all the treatments I perform as part of my job. As a therapist and skincare and cosmetics expert, Vild Nord collagen is a must to optimize the results at home."
"As a micronutrition expert working with athletes and the elderly, the quality of protein is crucial. Vild Nord is my absolute favorite choice in collagen due to the quality, effectiveness, and transparency of the brand."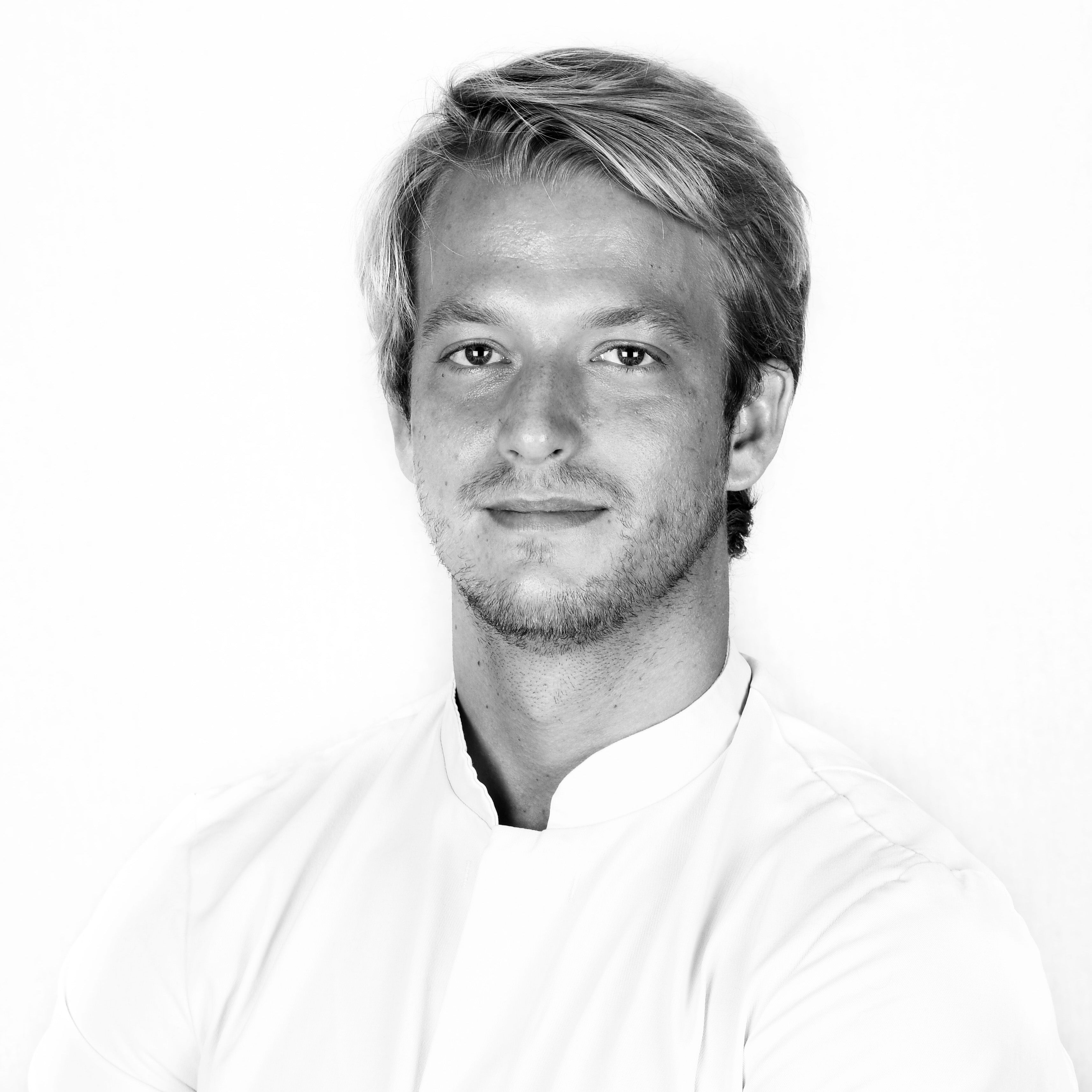 In our anti-aging clinic where our passion is your beauty, and our quality is your safety, it's only natural to offer you Vild Nord's EXO lab series as a complement to your beauty journey.
The wild Nordic berries
vitamins & antioxidants
The beautiful Nordic nature is where we find all our inspiration. We have carefully selected the famous wild blueberries, which are rich in vitamins, minerals and antioxidants, and mixed them into our products. Nordic berries are known for their exquisite taste, seductive fragrance and high quality, which makes them the perfect match with our marine collagen. Discover what Nordic berries in interaction with marine collagen can do for you and your natural beauty with Vild Nord.
DELICIOUS RECIPES WITH COLLAGEN
Get inspired
SE ALL
Inspired by the French peach season and our own Nordic berries, our French ambassador, Juliet, has made a lovely juicy popsicle combination.
After a workout, it is important to supplement with both proteins and carbohydrates. This protein-rich chocolate cake for one person is perfect,If you want to enjoy something sweet with good consci...
EASY-TO-MAKE GLUTEN-FREE PROTEIN BUNS
These protein-packed and gluten-free buns are a delicious to-go on busy weekdays.They are super easy to make and can be frozen - and each bun contain your daily scoop of collagen!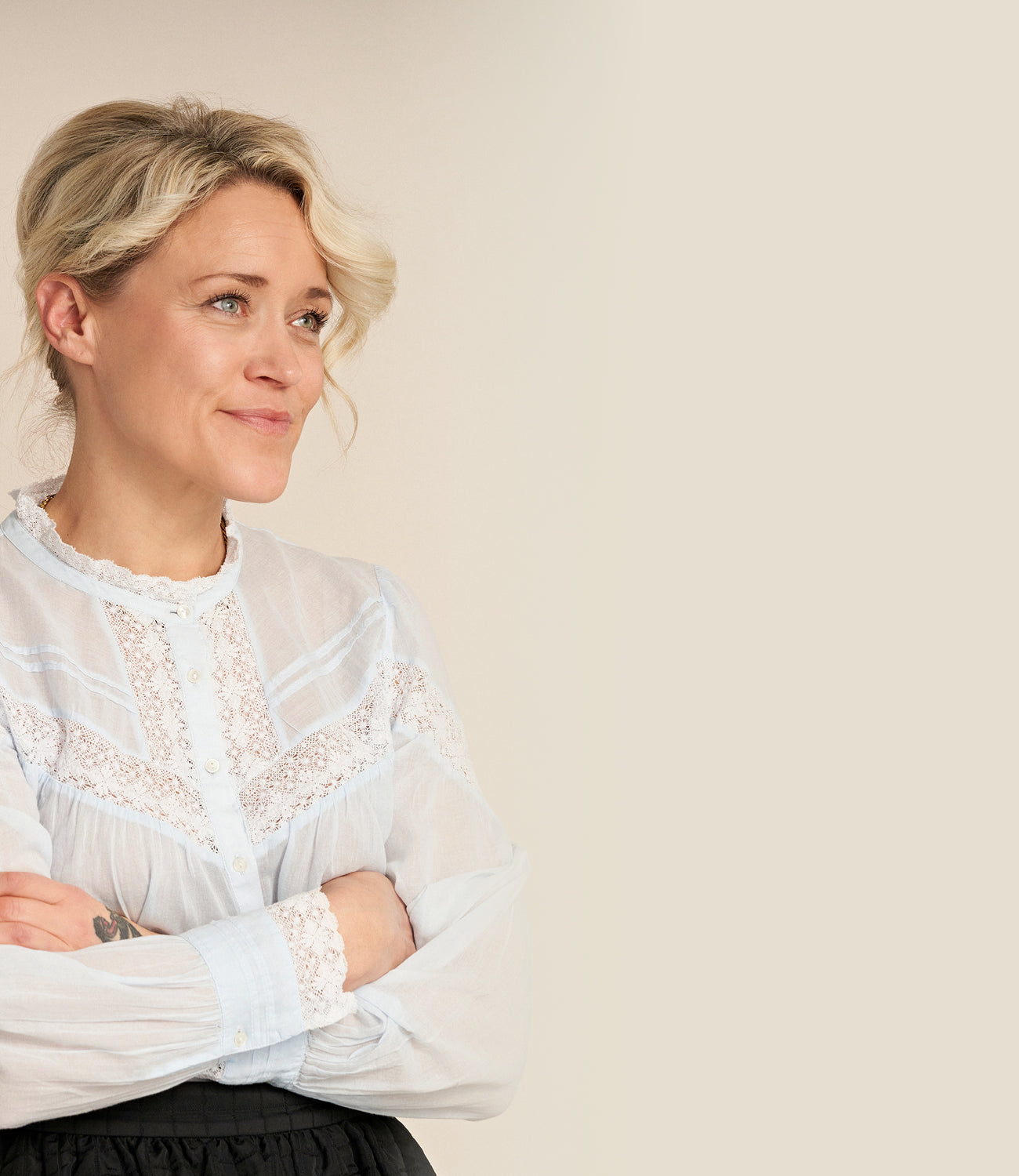 ""We have created Vild Nord with a dream to combine the Nordics' best raw materials in unique inner beauty products. Inner beauty that fits into a busy daily life, where the desire to do something good for oneself with care is made simple, regardless of where you are in life."
Loa Gitz | Co -Founder & COO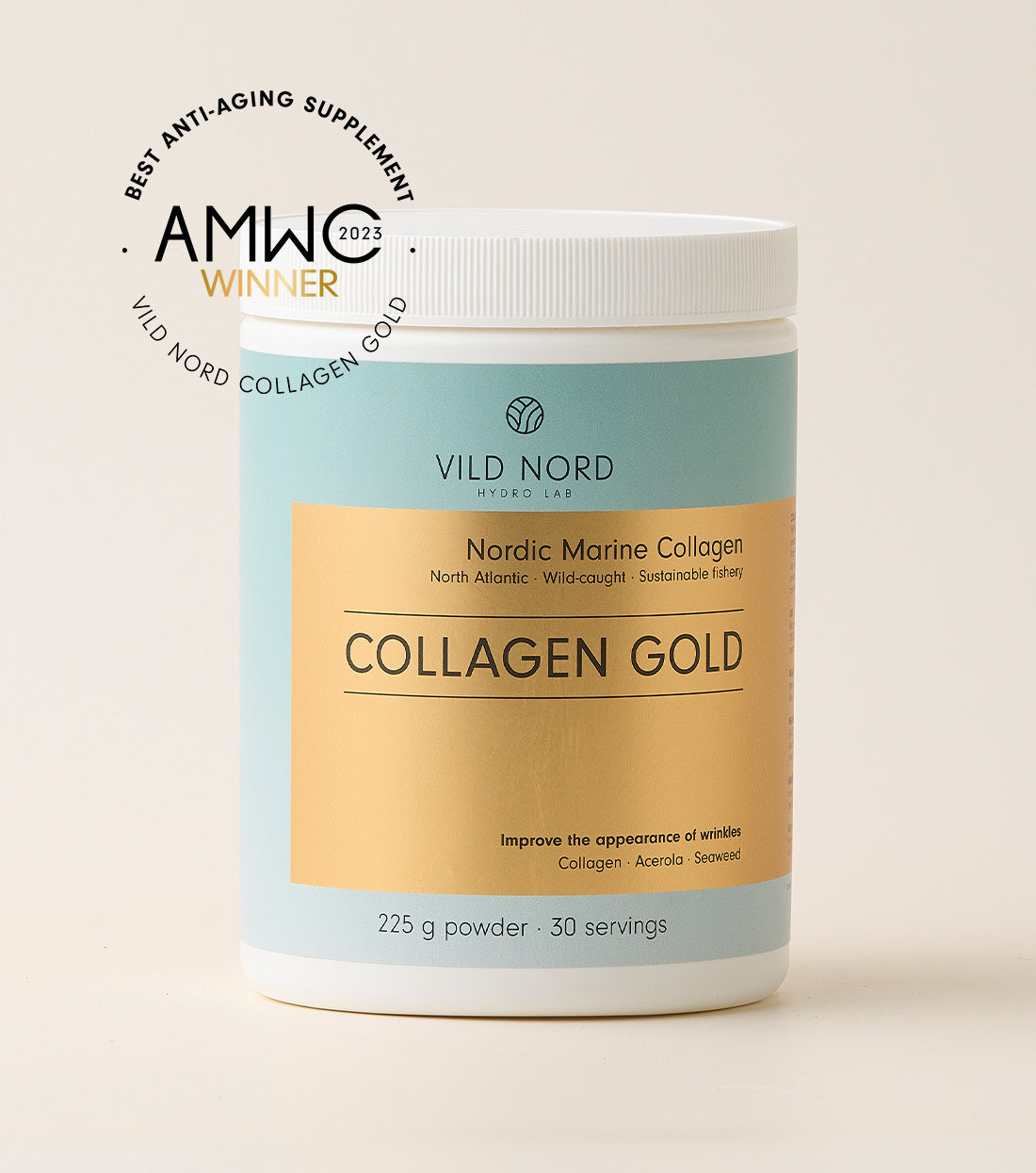 Award-winning collagen
Collagen Gold
We are incredibly proud that Collagen Gold received the AMWC Aesthetic Medicine Award in the category "Anti-aging supplements" in 2023. The award recognizes companies that strive for innovation and excellence in aesthetics.
Experience the AMWC award-winning Collagen Gold. Added micro-encapsulated seaweed, which is a natural source of iodine, as well as vitamin C in the form of acerola powder. Three unique ingredients in one wonderful Vild Nord collagen powder.
Buy now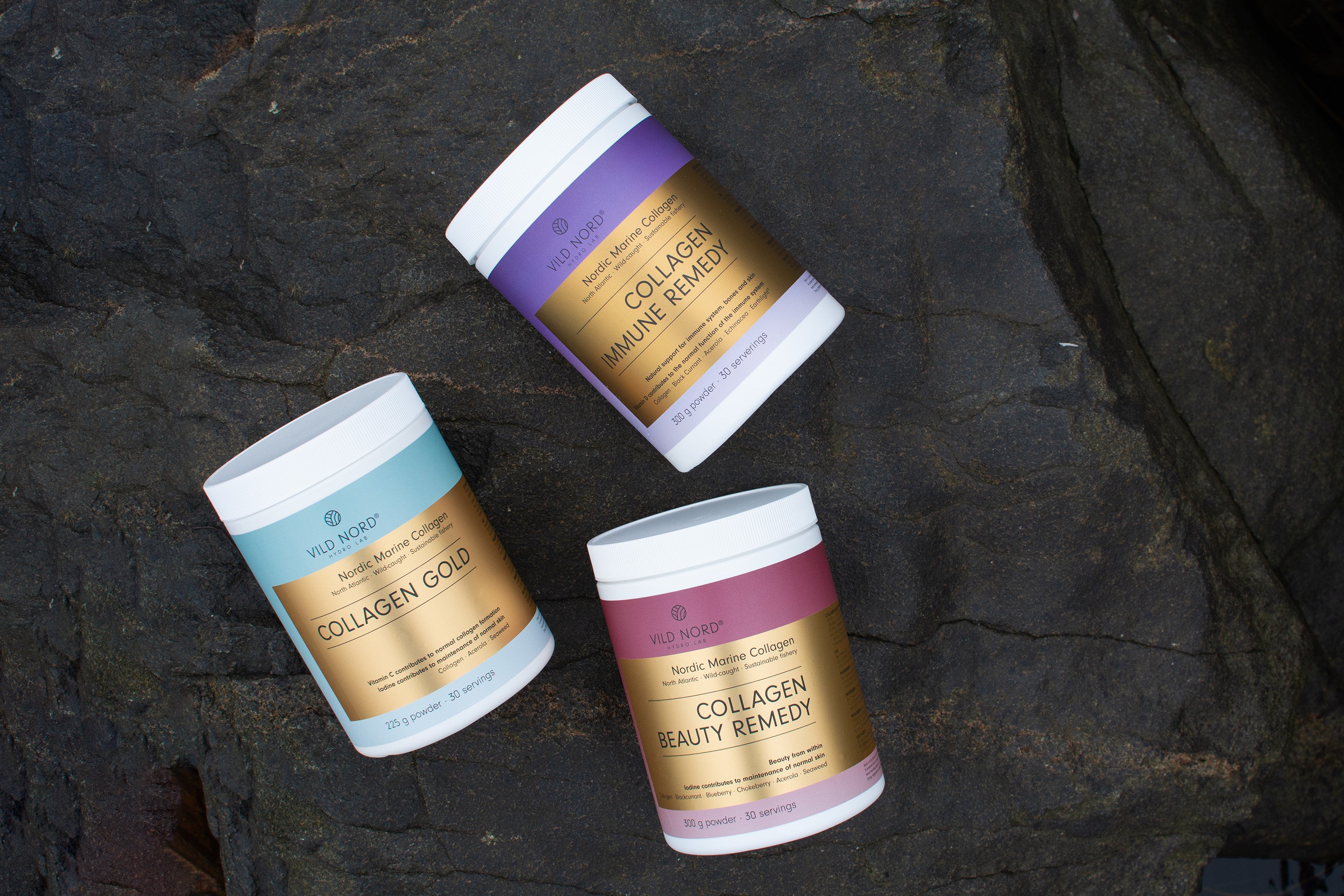 Beautiful skin • Throughout life • All natural
HYDRO LAB
"HYDRO LAB is for those who want to enhance their beauty using the pure power of nature. It's a series of collagen products with natural and high-quality active ingredients. The unique ingredients, sourced from the Nordic nature, naturally boost your inner and outer beauty throughout your life."
Shop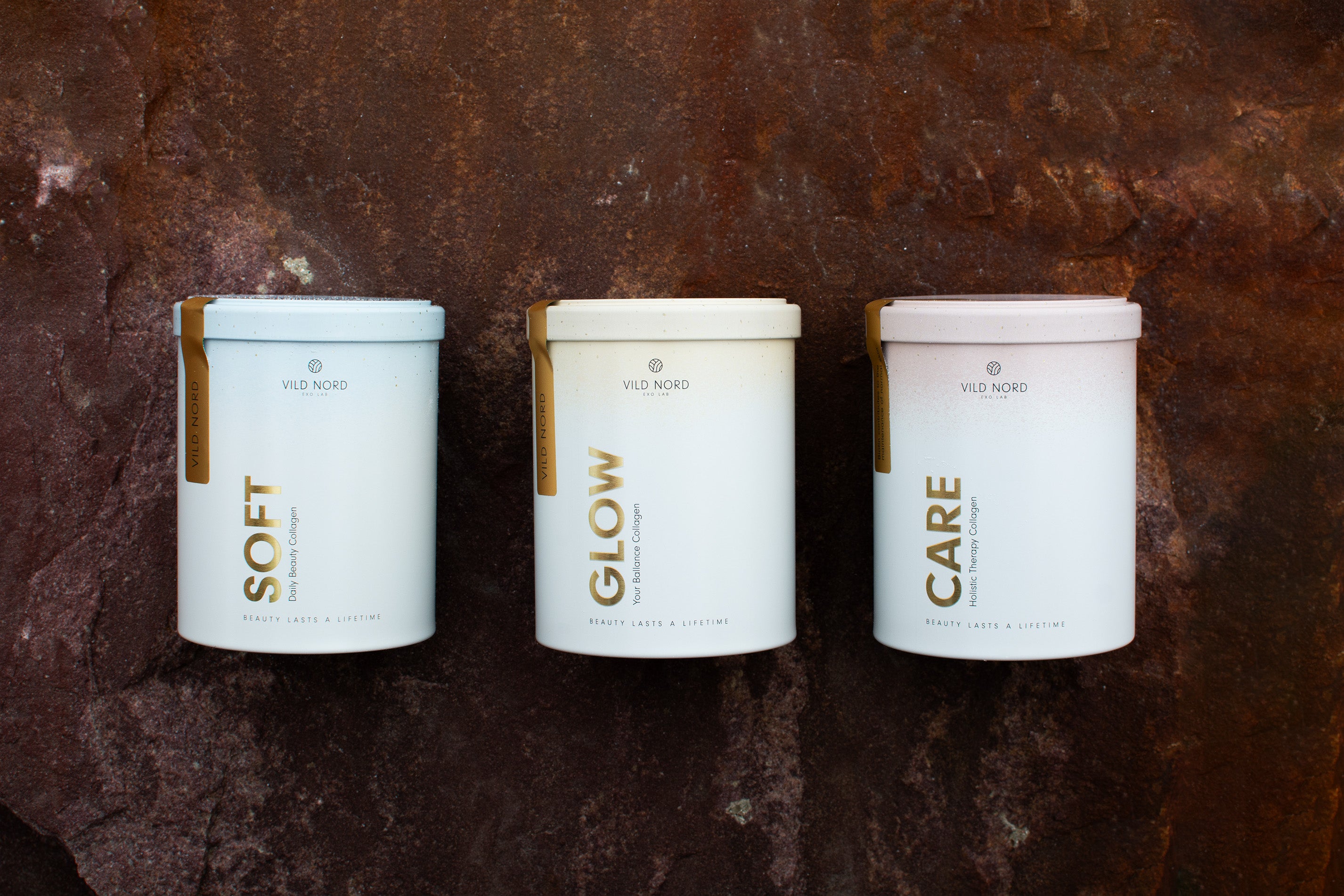 UNIQUE BEAUTY PRODUCTS
EXO LAB
If you're in need of a premium collagen product for your busy lifestyle, then Vild Nord EXO LAB is the perfect choice. Become the best version of yourself throughout your life with EXO, which consists of a perfect balance of collagen, vitamins, and minerals that nurture your body from the inside out.
Shop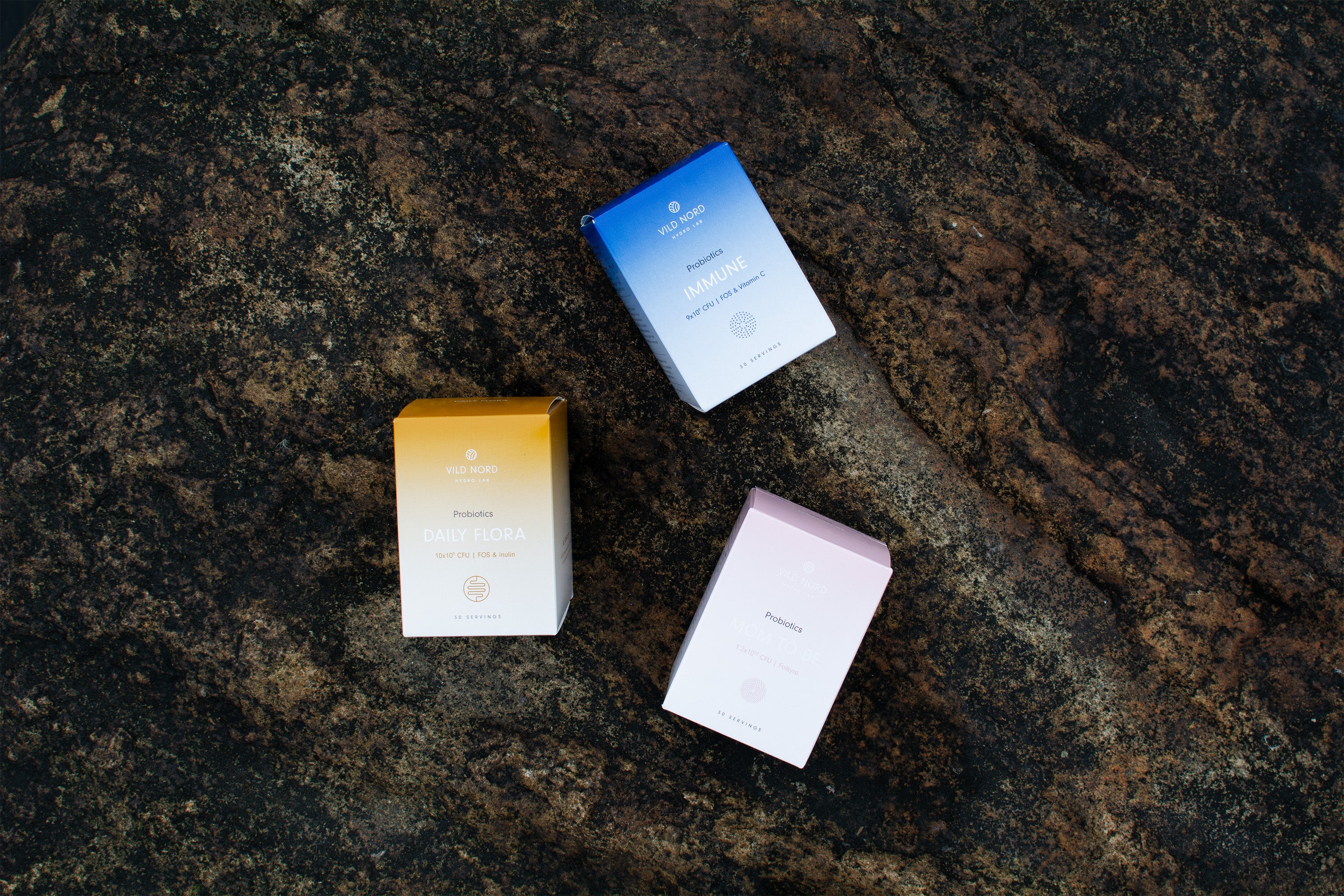 LACTIC ACID BACTERIA WITH DELICIOUS TASTE
PROBIOTICS
Vild Nord Probiotics are carefully composed strains of lactic acid bacteria with selected active ingredients. There is a variant for different stages in your life. No two stomachs are the same, but what our stomachs have in common is that they are often hidden away under our clothes and we rarely talk about them.
Listen to your gut feeling and choose the Probiotic variant that suits you and where you are in your life, right now.
Shop
Learn more about Vild Nord and beauty.
Blog posts
SE ALL
Keep your glow with Collagen Glow
Keep your skin's natural glow as long as possible with GLOW, with Nordic well known ingredients, and spoil your skin every day - all year round.
the Collagen Gold has won AMWC Award, but what does that mean for you? We make you much wiser here.
Frequently asked questions
Find the answers you need
Get answers to some of the most frequently asked questions.

If you have more questions, you are always welcome to contact us at info@vildnord.com
Our HYDRO products are unflavored, except for some that have the taste of the berry mixtures they contain. However, this does not mean that marine collagen is entirely tasteless. This is because marine collagen is a natural product derived from large, wild-caught North Atlantic cod. The other ingredients in the HYDRO range are also natural. Therefore, the taste may vary slightly from time to time.
Why is Vild Nord Marine collagen the best?
Which product should I choose?

Before choosing your new collagen product from Vild Nord, you can consider whether you want a natural and Food State product or a product that focuses on collagen in synergy with vitamins and minerals.

Part of the HYDRO series contains marine collagen powder, as well as selected natural sources of vitamins, minerals, and antioxidants. The natural sources are primarily berry blends and microencapsulated, wild-harvested seaweed. These ingredients are in Food State form, which means they are in a form easily recognized by the body before being absorbed. . read more about EXO here.
Write content to answer to common questions your customers may have about your products, shipping policies..
Why should I choose Vild Nord?

Write content to answer to common questions your customers may have about your products, shipping policies..