Guest recipe
Collagen-proteinbarer bær og kokos
Giv dit post-workout lidt energi med disse lækre hjemmelavede proteinbarer! Fyldt med ingredienser som havregryn, kokos, collagen og friske bær er disse barer ikke kun nærende, men også en dejlig snack.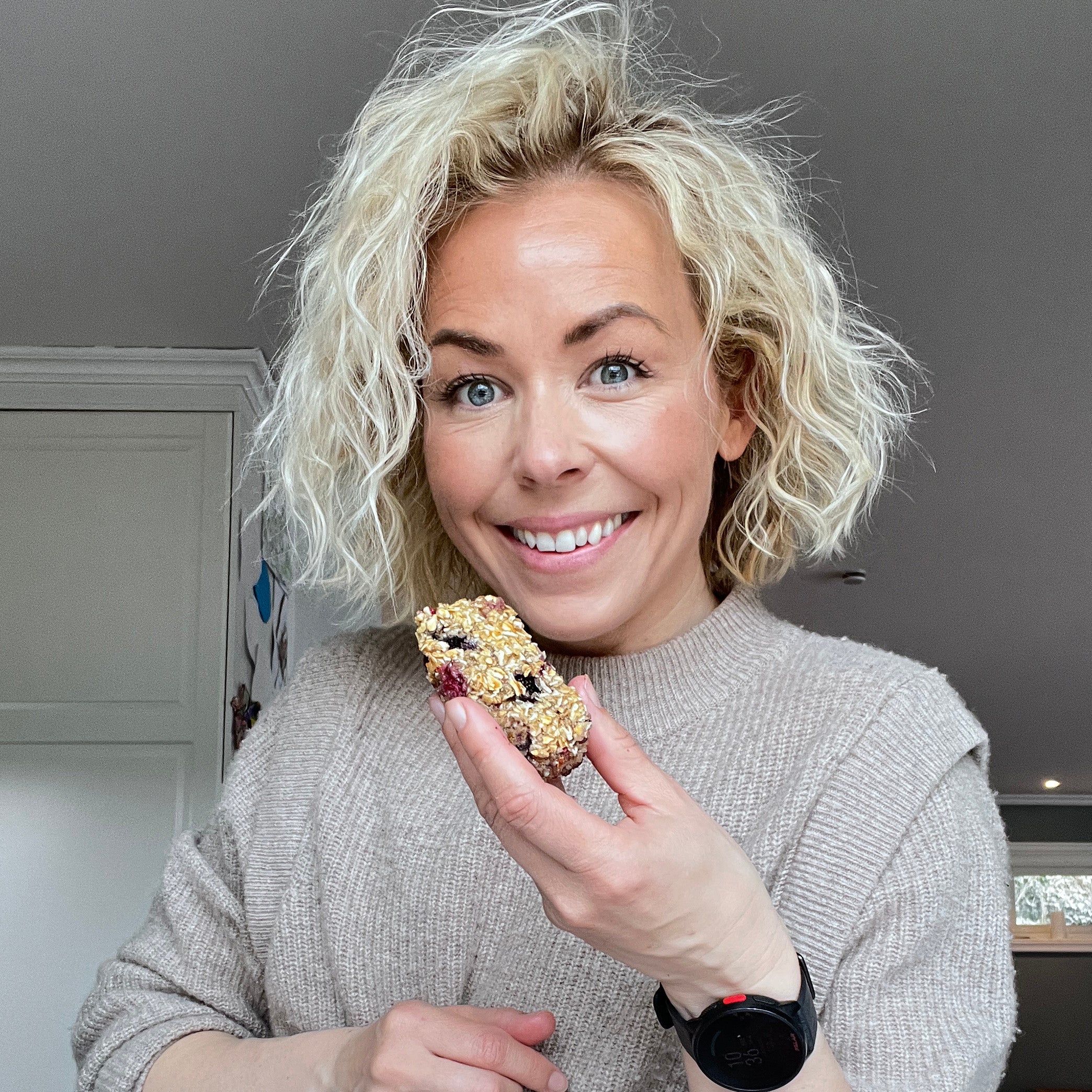 Vild Nord guest
Desiree Andersen
Desiree Andersen er optaget af, at det skal være nemt at leve sundt! Hun er en inspiration inden for træning og kost med stor følgerskare på sociale medier. Hun har skrevet bøgerne FIT PÅ 15 MINUTTER, er kursusinstruktør, Personlig træner og diætist og driver en hjemmeside med opskrifter og træningsprogrammer til sine medlemmer. Desiree er en stor inspiration til en sund livsstil.
This is what you need
1 dl ahornsirup eller sucrin gold
1 æg
0,5 dl smeltet kokosolie eller anden smagsneutral olie
6 måleskeer med Collagen Clean Protein eller Collagen C+
1 dl kokosmel
2 dl havregryn
100 gram frosne bær
Course of action
Forvarm ovnen til 180 grader.
Start med at blande ahornsirup/sucrin gold, æg, olie og collagenpulver sammen. Tilsæt derefter kokosmel, havregryn og frosne bær og rør det godt sammen.

Beklæd en brødform med bagepapir og tryk massen ud i bunden. Bag midt i ovnen i 25 minutter.

Stil formen i køleskabet i 1-2 timer og lad den afkøle helt, så den kan sætte sig, inden du skærer den ud i 6 stykker. Opbevar dem i køleskabet.
COLLAGEN C+ is our pure Nordic collagen with added acerola powder, high in vitamin C content. Collagen and vitamin C complement each other really well as vitamin C supports the body's natural formation of collagen. Collagen has an impact on normally functioning bones, cartilage, gums, teeth, skin and blood vessels. 
COLLAGEN C+ contains no fat and has no added favour so you can use it just as you like.

Contains 300 grams equivalent to 60 servings.
Each serving contains 5000 mg of collagen peptides.