Glow Your Balance Collagen
GLOW COLLAGEN JUICE
Do you follow the seasons when it comes to your diet? In autumn there is a rich selection of natural Nordic ingredients, which is both delicious and sensible to use. And what is more practical and tempting than new carrots, which are rich in beta-carotene and which are in season in the autumn months? Carrots go perfectly with Glow Your Balance Collagen – a special formula created for anyone who wants to preserve the natural glow all year round.

Here is the recipe for a juice that is ideal for preserving that summer glow. This recipe provides about 1 liter of juice and can be stored in the refrigerator for up to 3 days.
This is what you need
4-5 large carrots
1 lemon without peel
1 thumb ginger
1 thumb turmeric
0.5 liters of water
Procedure
Peel the carrots and remove peel and stones from the lemon. Cut ginger and turmeric.

How to use a juicer:
Run the peeled carrots, ginger and turmeric through the juicer. Then add 4 scoops Glow Collagen. Customize the amount of water to the desired strength and consistency. The recommended amount is about 1 scoop Glow per 3 dl water. Gently pour the juice on a large carafe or smaller bottles and store in the refrigerator. Add collagen when serving.

How to use a blender:
Get all the ingredients except the water and collagen, in the blender. Blend until the mixture has turned into a smooth juice. Then add the water and blend the ingredients together again. If desired, you can add ice cubes to cool the juice further). Gently pour the mixture on a carafe or smaller bottles and store in the refrigerator. Alternatively, you can say the juice through a siv to achieve a smoother consistency. Add collagen when serving.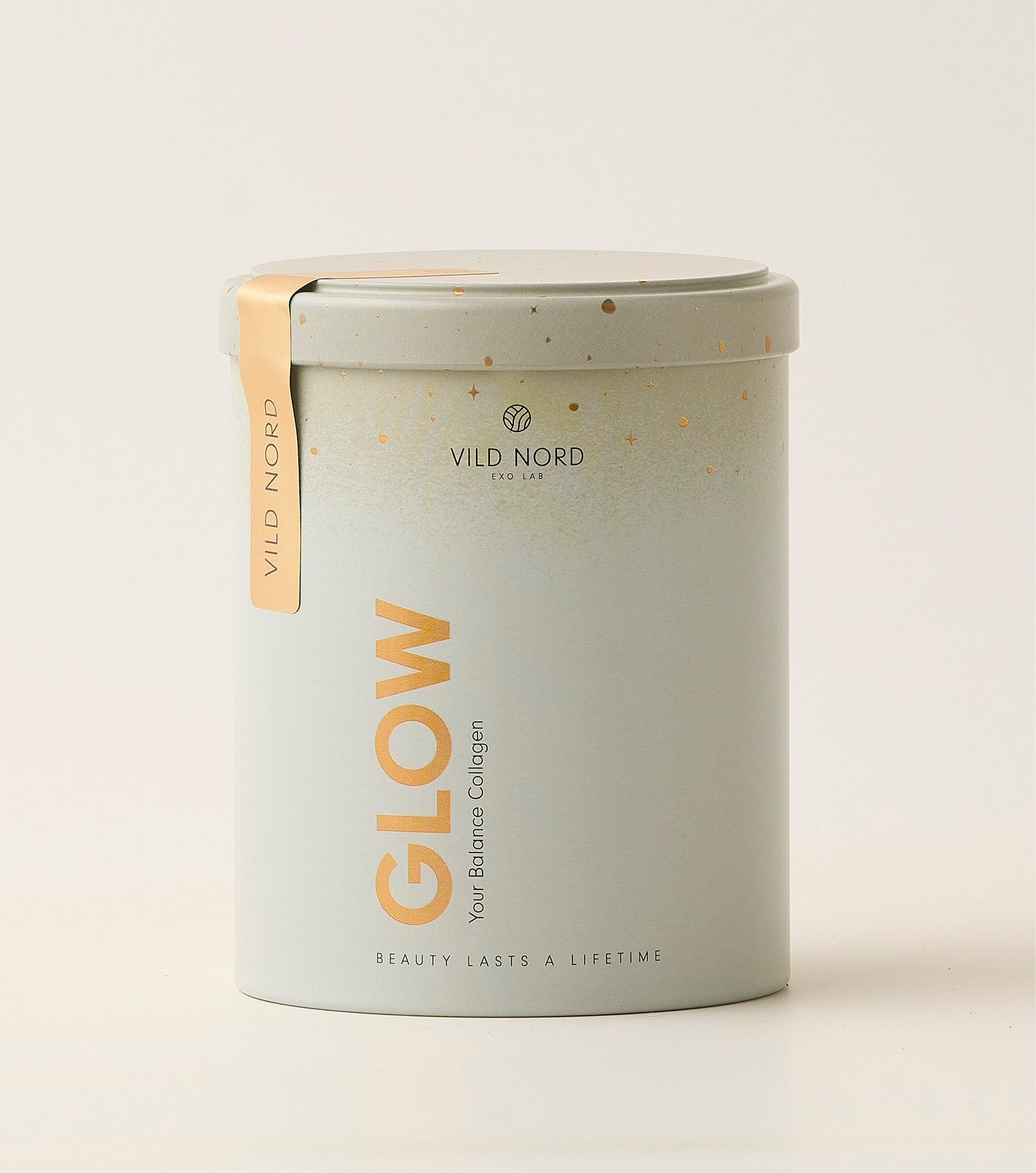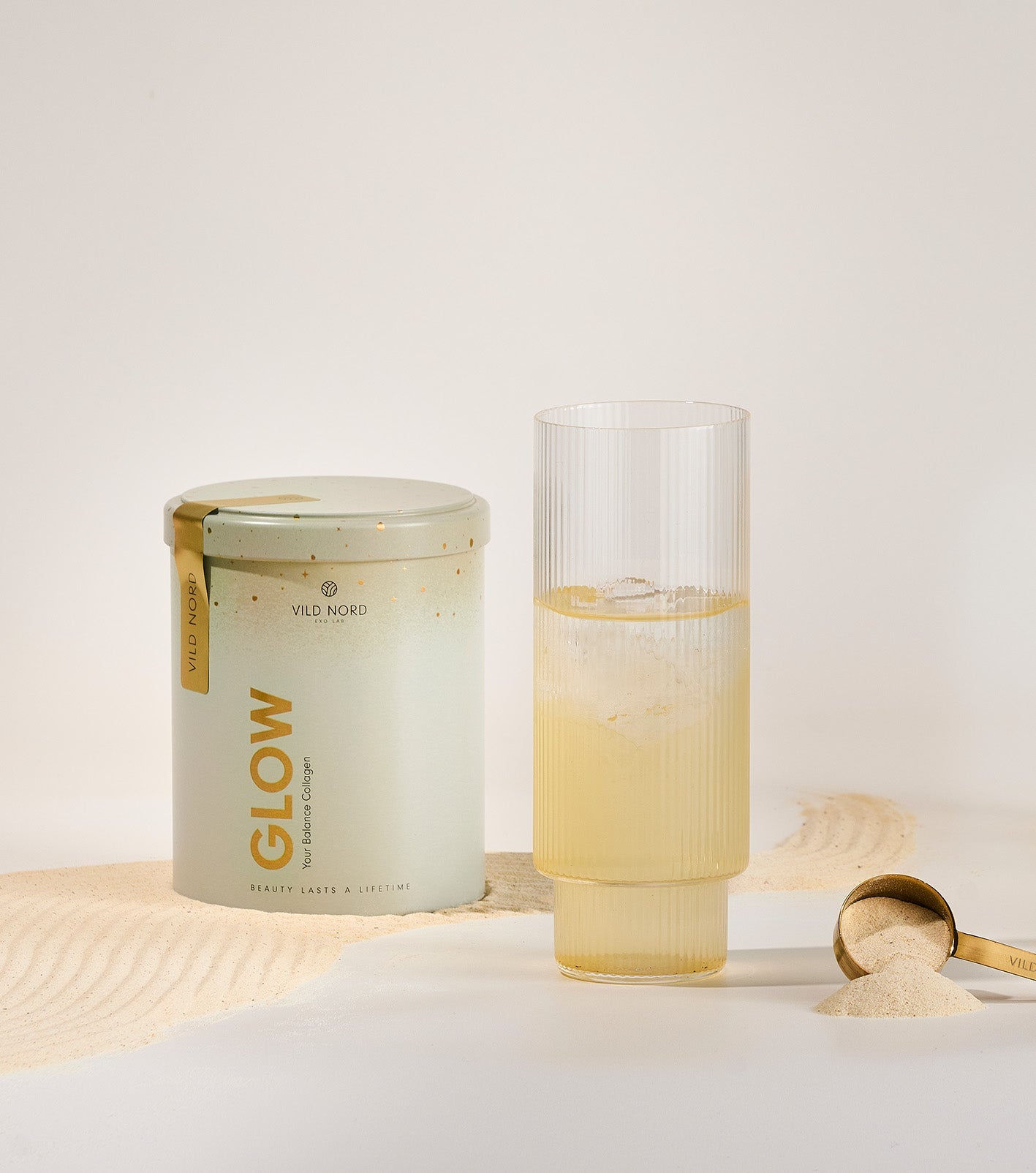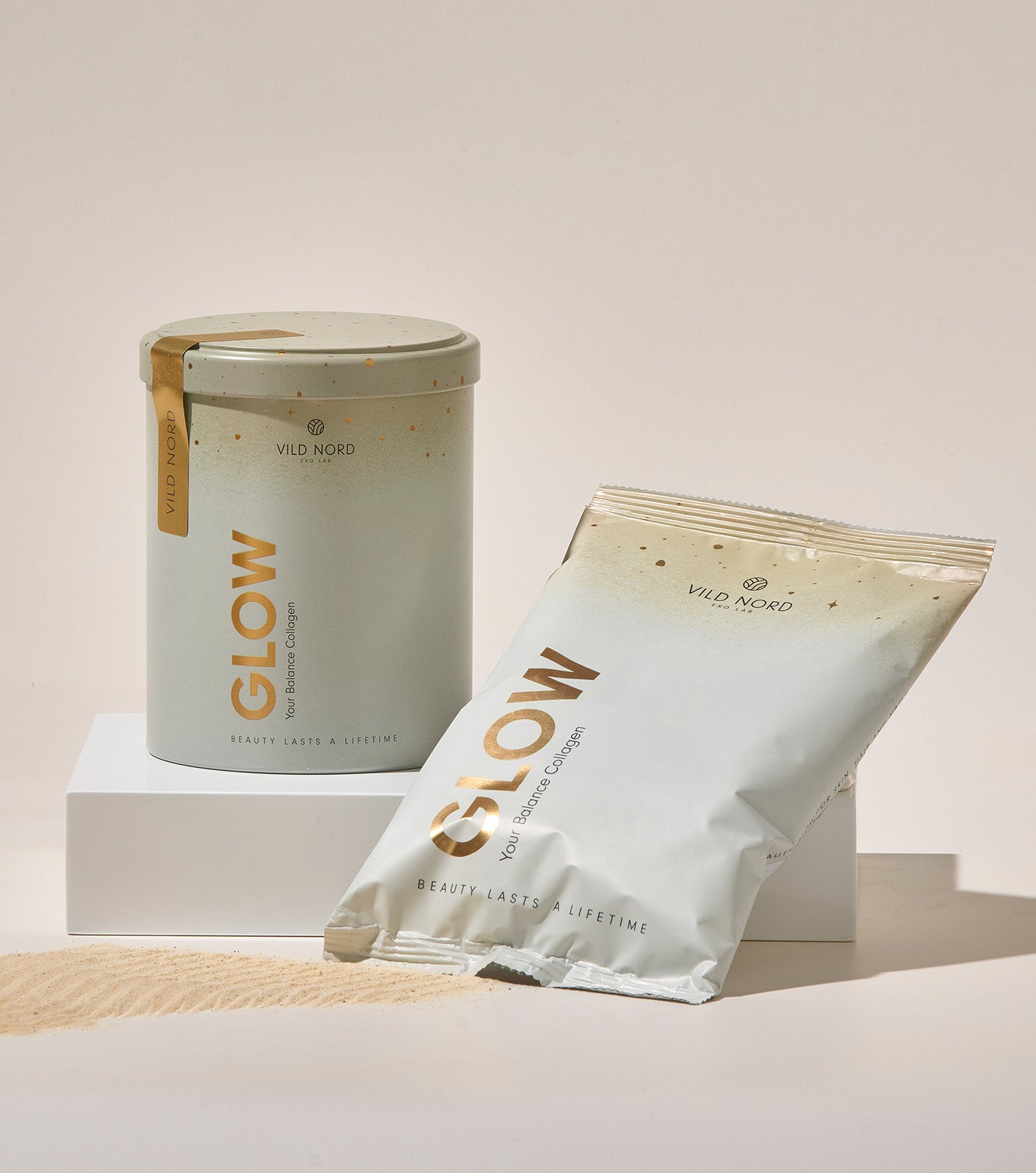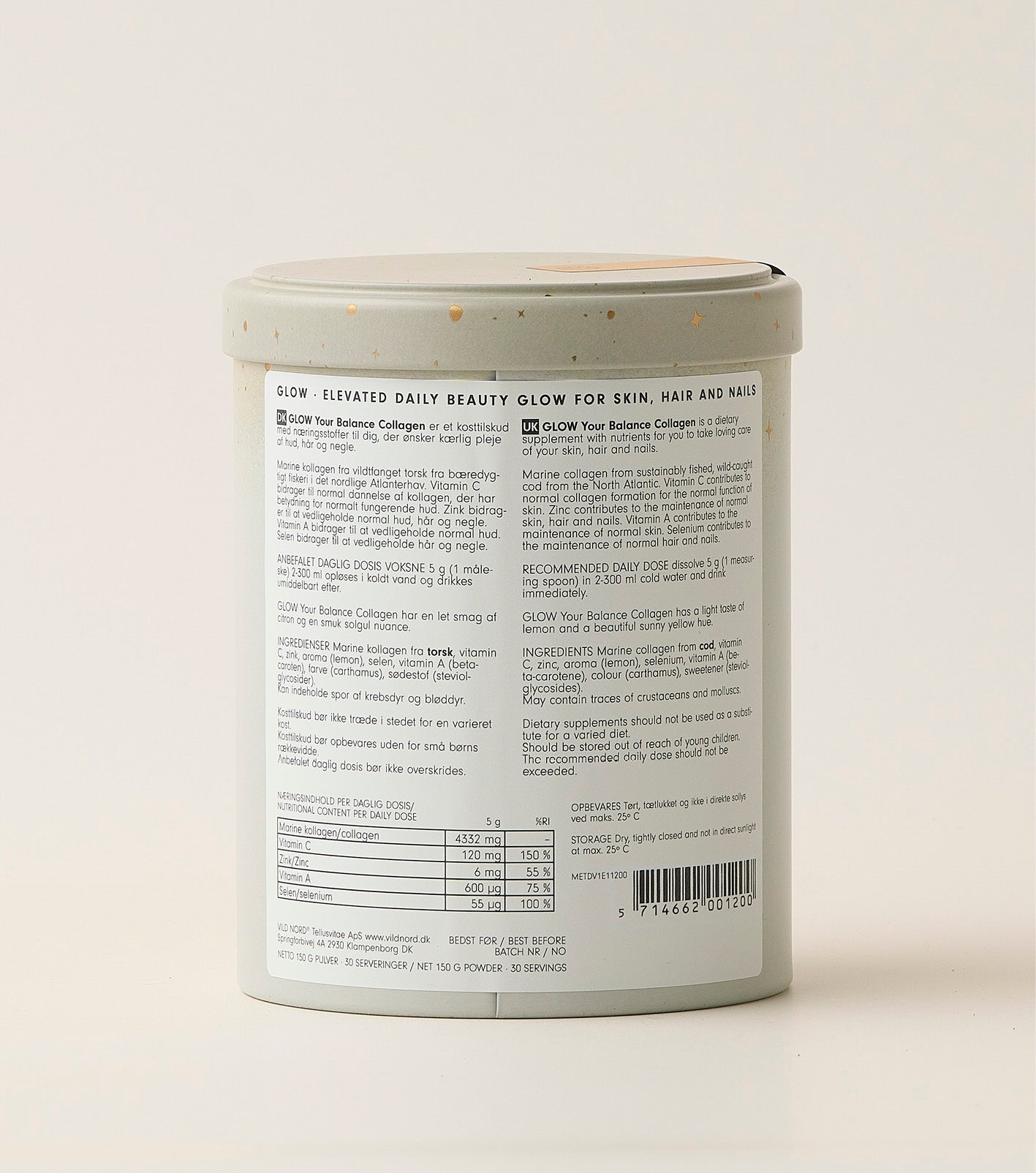 GLOW Your Balance Collagen consists of five active ingredients that can help achieve a smooth and resilient skin with a beautiful glow, healthy nails and lovely hair.
The base of our EXO products is collagen, zinc and vitamin C, which contributes to normal formation of collagen that affects normal functioning skin. Zinc helps to maintain normal hair, nails and skin. In GLOW, we have also added selenium as extra help to maintain normal hair and nails as well as vitamin A (beta-carotene), which helps maintain normal skin and can help support a natural glow.
GLOW starter
GLOW starter consists of a decorative metal container with 150 g of GLOW Your Balance Collage and a measuring spoon.